Description
British Woodland - Which logs are right for me?
British Woodland by Bespoke.
The perfect finishing touch in the most realistic electric fire, created with materials from nature itself. Starting with a trio of the fundamental fuel beds to recreate the essence of the forest floor; organic husk, green mossland and charred chippings create the base. Then choose between Oak or Luxe logs; for a more rustic, campfire look choose the Oak. If you prefer a clean cut, engineered look Luxe is the perfect choice. Both log styles bring the most natural campfire look into the heart of your home.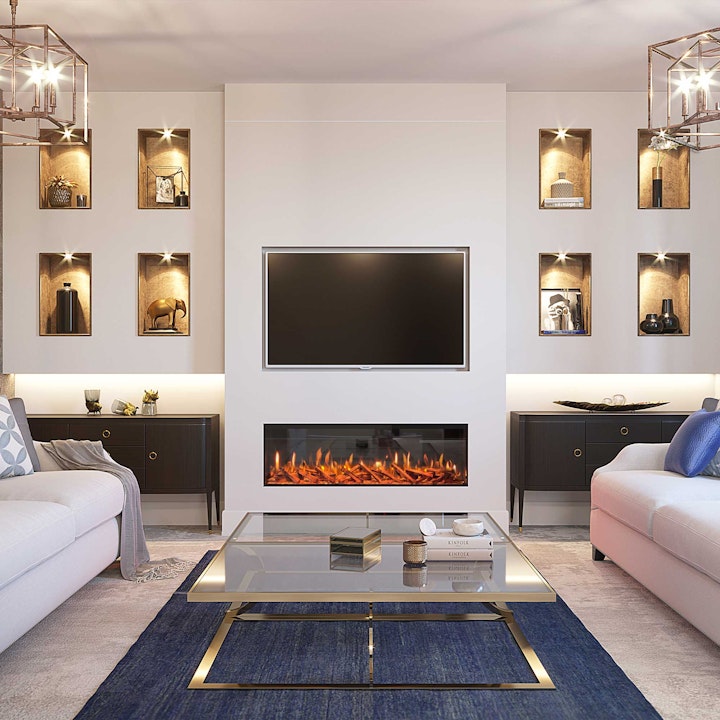 The Panoramic 1250
Part of our market-leading luxury range, our new generation Panoramic 1250 built-in electric fire features our unique LUMIN TechnologyTM.
With more features than any other electric fire in the world, the Panoramic 1250 can be installed into one of our luxury marble suites or a custom Bespoke Media Wall.
Luxury, quality and performance are standard in the Bespoke Panoramic range.