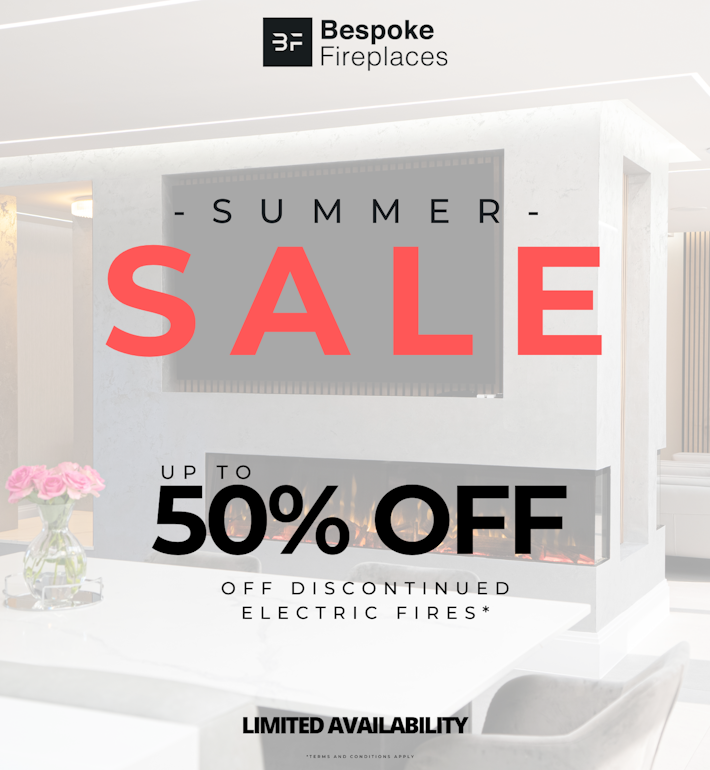 SUMMER SALE
Bespoke Fireplaces Summer Sale is HERE! We are offering the most incredible discounts on our discontinued lines of Bespoke electric fires.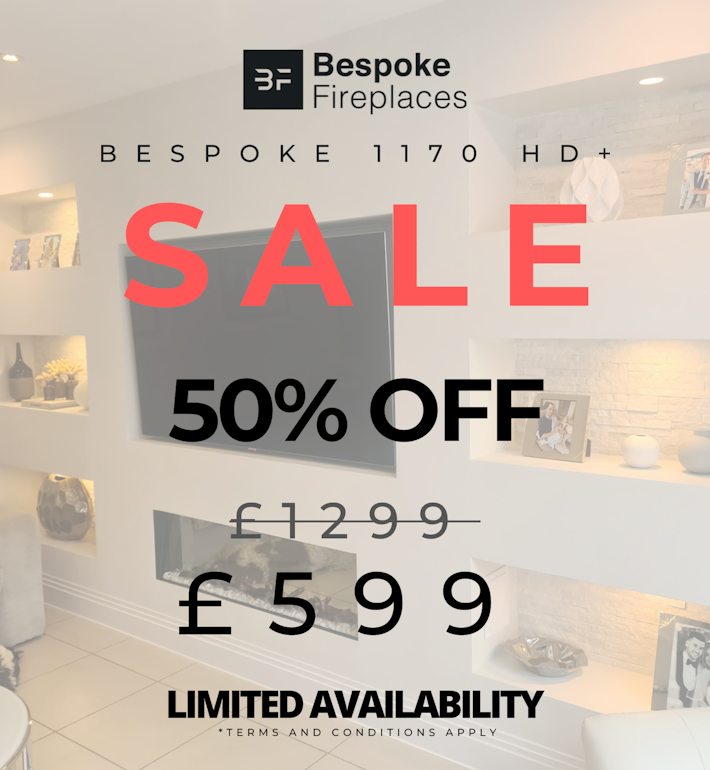 50% SAVINGS!
If you prefer a sleek and contemporary fireplace design, our slimline fires are the perfect choice. Host to a slim profile, the Bespoke Slimline range effortlessly enhance any living space. And now, during our Summer Sale, we are delighted to offer an outstanding 50% discount off. Don't miss this opportunity to elevate the aesthetics of your home while enjoying remarkable savings.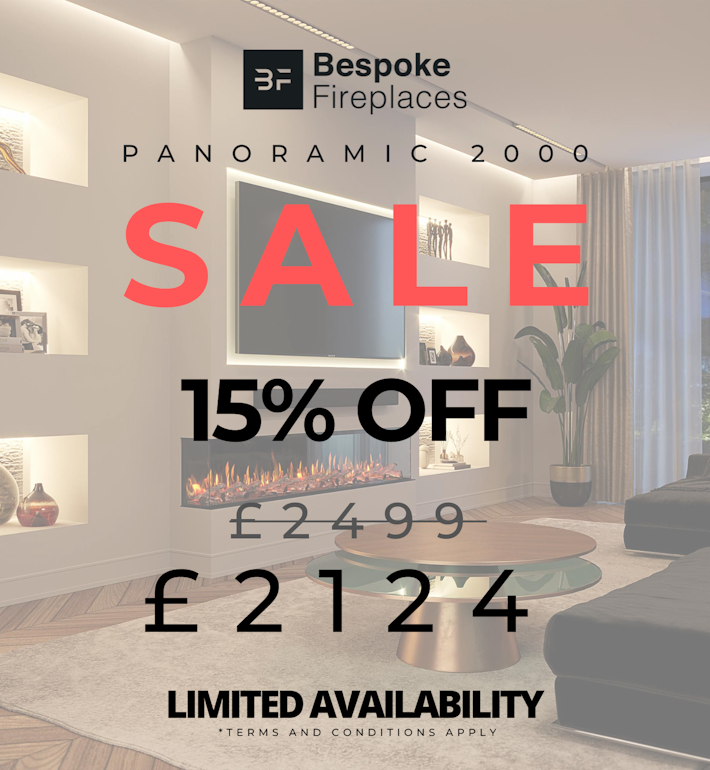 Including the Panoramic Range
The market leading electric fire range is included in our huge summer sale. For those seeking a more expansive and visually striking media centre, our panoramic range is a perfect fit. The Bespoke Panoramic electric fires offer a wider viewing area, allowing you to fully immerse yourself in the dancing flames. During our Summer Sale, you can take advantage of a 15% discount, making it an ideal time to bring a touch of grandeur to your living space.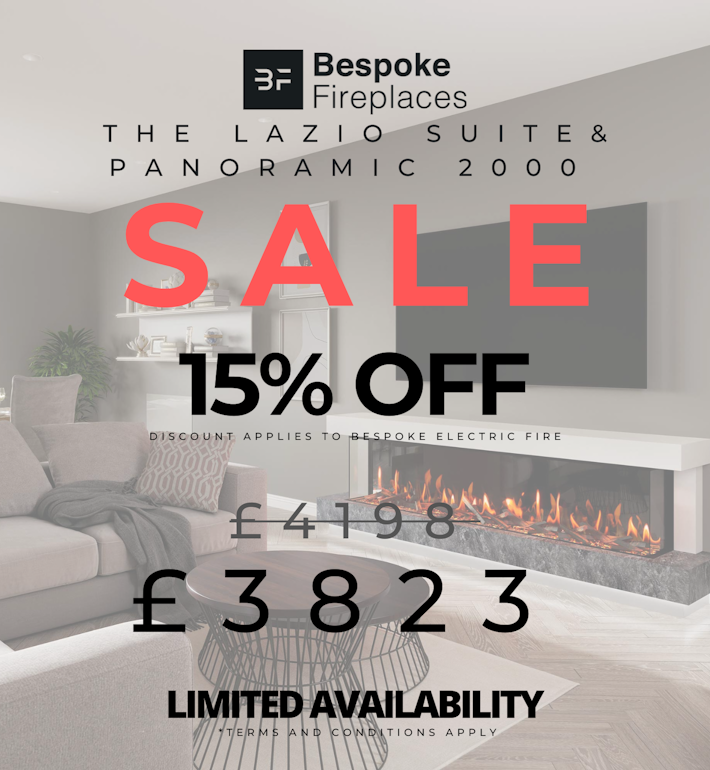 Complete the look with a luxury marble suite
To truly stand out from the crowd and add a timeless touch to your entertainment suite, why not upgrade to a luxury marble suite? Our marble suites are meticulously crafted to complement our Bespoke electric fires. By combining our Bespoke electric fires with a luxurious marble suite, you'll create a focal point that exudes elegance and style with huge savings on your electric fire!