Bespoke Fireplaces Showcases at Grand Designs Live 2023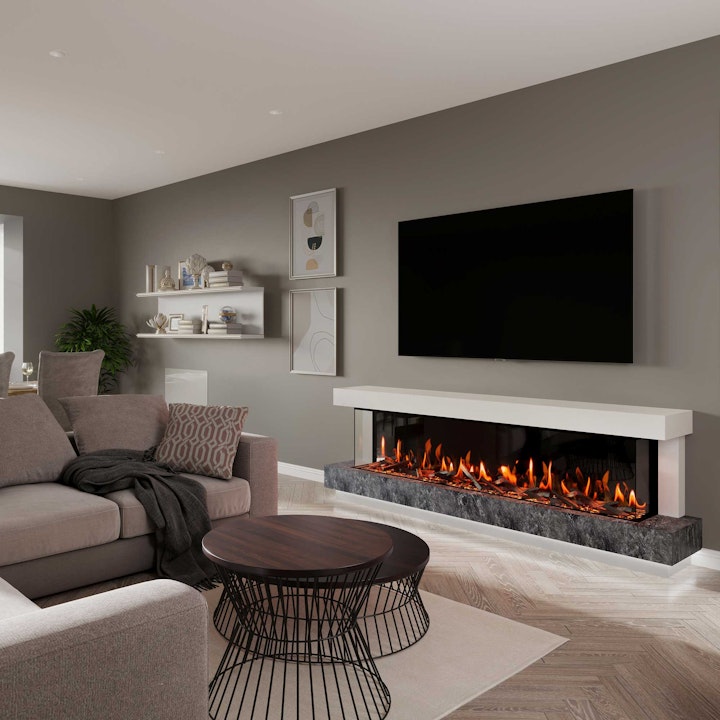 WIN A FREE SUITE IN OUR GRAND DESIGNS GIVEAWAY!
Grand Designs Live gives you the ultimate opportunity to win the a stunning luxury marble suite AND a Bespoke electric fire of your choice which will be on display on our stand K140.
All visitors will have a chance to enter and win this stunning suite, handcrafted in Polar White marble and the all new Titanium Galaxy.
Can't make it to see us? Dont worry! You can enter by simply filling out the form that will be available on this page during our time at Grand Designs Live!
Attention all customers!
Come and discover the luxurious world of Bespoke Fireplaces at Grand Designs Live. Our stunning range of handcrafted fireplaces, including our signature panoramic electric fireplace and luxury marble suites, will be on display for you to explore. And that's not all! Be sure to visit our stand for exclusive offers and exciting giveaways, as well as the unveiling of our new luxury stone collection. As proud members of the 'Made in Britain' community, we take great pride in our state-of-the-art factory in Knowsley, where all of our suites are designed, manufactured and assembled. This is your chance to experience the beauty and quality of our electric fireplaces, without having to travel all the way to our showroom in Knowsley.
Join us at Grand Designs Live and let us help you create the fireplace of your dreams!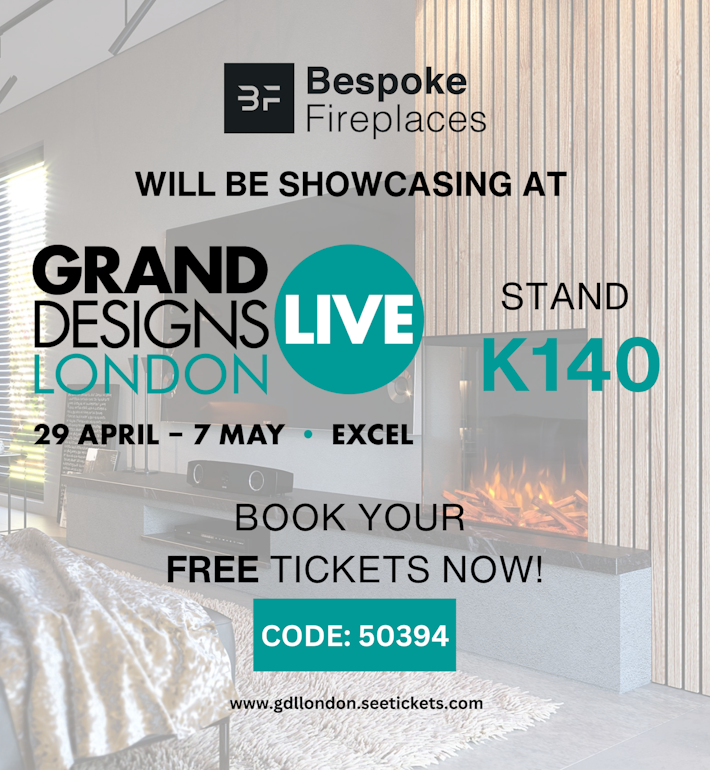 Chat with our team of experts
Our team of experts will be on hand to answer all of your questions, provide advice and even inspire the design for your new room! Visit us at stand K140 to take advantage of our exclusive Grand Designs Live offers, competitions and giveaways!
Visit the website to take advantage of 2 x complimentary tickets!
https://gdllondon.seetickets.com/